Pyrrhic Torture Trials? No, A Necessary Public Laundering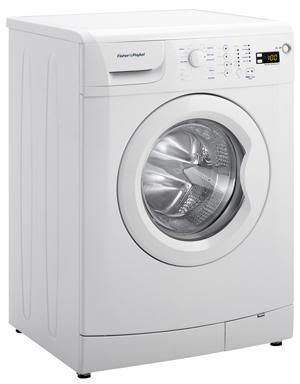 In an
opinion piece
in today's Washington Post Ruth Marcus poses the question:
"Should Bush administration officials be put on trial for crimes such as authorizing torture?"
The answer to that question is a simple and unequivocal "not yes, but, Hell yes, absolutely, yer darn tootin'."
Bear in mind that I live in a flyover state where many have limited tolerance for carefully parsed, nuanced or constipated prose, preferring instead to "throw it out on the lawn and see if any dogs come up and pee on it."
Ms Marcus says, less pithily and with a bit more ambiguity, that she is:
"just relieved to have this crowd heading out of office and its policies -- on torture, on indefinite detention, on warrantless wiretapping, on overweening executive power -- soon to be inoperative."
I share her delight in the departure of this gang of criminals but I fear that if they do not leave Washington in handcuffs and leg irons aboard a Federal prison bus that the chances of rendering the "policies" stated above "inoperative" are approximately ... zero.
Warrantless wiretapping will continue unabated because it is so much more convenient for a zealous prosecutor than petitioning the court for those pesky warrants to gain "legal evidence."
"Overweening executive power" will not be ceded gratuitously; it must be removed or restricted by action of the legislature and the courts. Prosecution for crimes committed by those wielding such unbridled and constitutionally unlawful authority will be essential in providing the evidence and information needed to enact new legislation or reverse existing "policy."
As for torture and indefinite detention, do we need more instruction than that provided in our Constitution, in our own established law and precedent or in those established among nations by international treaties to which we are a party and in many cases a principle party?
We imprisoned and/or executed German war criminals after Nuremberg for following many of the same "policies" which were resurrected by the Bush administration in the last eight years. We hung Japanese for waterboarding American and Allied prisoners after the Tokyo War Crimes Trials.
A century ago Teddy Roosevelt had the courage and wisdom to speak out against torture, including waterboarding, by our troops in the Philippines and insisted that those involved be prosecuted and punished. This from a cablegram (hence the caps) from TR sent to the Philippines:
THE PRESIDENT DESIRES TO KNOW IN THE FULLEST AND MOST CIRCUMSTANTIAL MANNER ALL THE FACTS . . . FOR THE VERY REASON THAT THE PRESIDENT INTENDS TO BACK UP THE ARMY IN THE HEARTIEST FASHION IN EVERY LAWFUL AND LEGITIMATE METHOD OF DOING ITS WORK. HE ALSO INTENDS TO SEE THAT THE MOST VIGOROUS CARE IS EXERCISED TO DETECT AND PREVENT ANY CRUELTY OR BRUTALITY AND THAT MEN WHO ARE GUILTY THEREOF ARE PUNISHED. GREAT AS THE PROVOCATION HAS BEEN . . . NOTHING CAN JUSTIFY . . . THE USE OF TORTURE OR INHUMAN CONDUCT OF ANY KIND ON THE PART OF THE AMERICAN ARMY. A Strong President Says No to Torture
Ms. Marcus describes a "renewed clamor for investigation and prosecution" "in some quarters of the left," a clamor renewed by "the imminent arrival of the Obama administration."
Personally, I have maintained a continuous "clamor" for several years here in Flyover 45420 as have a legion of others in this "quarter of the left." The "clamor" as she flippantly calls it is the sound of a sizable fraction of our citizenry outraged by the usurpation of civil liberties, the trampling of the Constitution, the desecration of the very idea of "America" in the minds of the international community and the blatant criminal activities of some "quarters of the right."
Yes, Cheney stoked the flames recently when he all but dared the incoming administration to prosecute. I hope to see him, along with Addington, Yoo, Rumsfeld, Gonzales and a host of other "public servants" riding off on the gulag express.
Marcus tells us that Obama may not be eager to push for investigations because he has said that he doesn't want his first term to be seen as a partisan witch hunt but points out that he stated last April: "If crimes have been committed, they should be investigated,..."
She says that she feels, and has written that
"ensuring that these mistakes are not repeated . . . may be more important than punishing those who acted wrongly in pursuit of what they thought was right."
Remember that we stretched necks at Nuremberg and Tokyo to insure "that these mistakes are not repeated." I'm sure that many of those necks belonged to people who "acted wrongly in pursuit of what they thought was right."
Well, they weren't right, they acted as beasts then, and as we can plainly see, many of those "mistakes" have been repeated during this most recent season of suffering, repeated frequently, repeated boldly and repeated without remorse. The behavior of beasts continues into a new century and we are writing legal opinions in support of it.
She says this:
First, criminal prosecution isn't the only or necessarily the most effective mechanism for deterrence.
I would like to see that written as a banner headline below the masthead of the Washington Post and distributed to every federal prisoner now in jail for drug possession, tax screw ups, making moonshine, or political dissent.
If federal incarceration is not best for war criminals why then is it imposed on these poor slobs?
If we excuse Robin Hood why do we so maltreat his Merry Men?
She goes on to assert that even the "looming threat of criminal sanctions did not do much to deter the actions of Bush administration officials." She cites Jack Goldsmith's "The Terror Presidency" which she says is "replete with accounts of how officials proceeded despite their omnipresent concerns about legal jeopardy."
I'll venture a bold guess that nearly every bank robber, car thief, mugger, burglar and stock swindler from the meanest petty thief to Bernard Madoff "proceeded despite their omnipresent concerns about legal jeopardy."
That is, after all, what makes them criminals, what sets them apart from those of us who are... Not.
If the people at the top of the political food chain cannot be expected to understand and follow the LAW why then should we expect more from the Private in the field or the average stick up artist?
She draws a parallel between not protecting one's home with strong locks to prevent burglary and the lack of congressional oversight as reason for the growth of executive branch excesses and she is partially right. However, it must be remembered that Congress fell into the hands of the party of "some quarters of the right" back in 1994 and had little interest in overseeing anything but Bill Clinton's sex life.
Then along came Bush/Cheney who simply lied their way into an aggressive and patently illegal war for which, many feel, they must suffer legal sanctions. If there are members of Congress who knowingly abetted the process/conspiracy they should be prosecuted as well and join their henchmen in prison.
She speaks of the high cost of criminal prosecution :
Fourth, there is a cost to pursuing criminal charges. As appalling as waterboarding is, for example, it was pursued with the analysis and approval of lawyers who concluded, however wrongly, that it did not rise to the level of torture. If government officials cannot safely rely on legal advice, they will err on the side of excessive timidity.
If lawyers analyzed and approved practices that we have executed other human beings for practicing it seems to me that that a second opinion might be called for. If heeding the advice of unsound or incompetent lawyers in the Executive or Justice departments causes you to go from being a distinguished public servant to just another convict doing a stretch in federal stir you deserve the sojourn and the lawyers should accompany you on the cruise.
This, I suspect, will lead to a better class of "public servant" as well as more competent legal talent. A "win-win," as they say.
The timidity we need fear in the halls of government is the unwillingness to speak truth to power and the Bush administration made timidity and loyalty the first requirements for service.
Prosecution will also, Ms Marcus says, be a distraction from more important pursuits:

Fifth, focusing governmental energy on uncovering and punishing the actions of the past will inevitably drain energy and political capital from the new administration. It would be a better use of the administration's time to figure out how to close Guantanamo and deal with the remaining prisoners.
She continues :
I am not arguing against any criminal prosecution of any Bush administration official no matter what the facts -- I'm just saying that the bar is awfully high. Lying to investigators and covering up questionable activities should be prosecuted because such conduct frustrates the capacity of other government checks to function.

Really bad policies? No question about that. Conscious law-breaking? I'm doubtful -- and skeptical, too, that the symbolic benefit of any such prosecution would outweigh the inevitable costs.
If obstruction of justice "frustrates the capacity of other government checks to function," what is the result of the wanton destruction of the rule of law, the slaughter of hundreds of thousands of innocents, the terrible sacrifice of more than four thousand of our children and grand children and the lifelong debilitation of tens of thousands more.
There can be no statement by the incoming administration more powerfully symbolic in the eyes of the world including our own than to properly investigate, prosecute and punish the crimes of the past, quickly, publicly and according to the law.
Cost? Less than one week of our tragic and criminal misadventure in Iraq
We need to do our laundry, in public, for the whole world to see.
Remember those old front loading washers with glass in the door that you could watch the dirty clothes spin around in?
That way.
Bob Higgins
Worldwide Sawdust
Refs:
Pyrrhic Torture Trials
Waterboarding Used to Be a Crime
A Strong President Says No to Torture

KEYWORDS
:
Ruth Marcus
,
Torture
,
War Crimes
,
Bush
,
Cheney
,
Due process
,
Obama
Sign up for a Complimentary Member Account... Join the community! It's fast. And it'll allow you to take advantage of all this site's great features!